Yes, Christmas is in less than 48 hours. And yes, while most of you will be done with all your
Christmas checklist
, there will still be a small percentage of people running around, trying to make sure everything is just right for the holiday. Some of us do not have the luxury of relaxing by the fire with a mug of eggnog, we are bundled up, taking care of all those last minute errands we kept procrastinating on.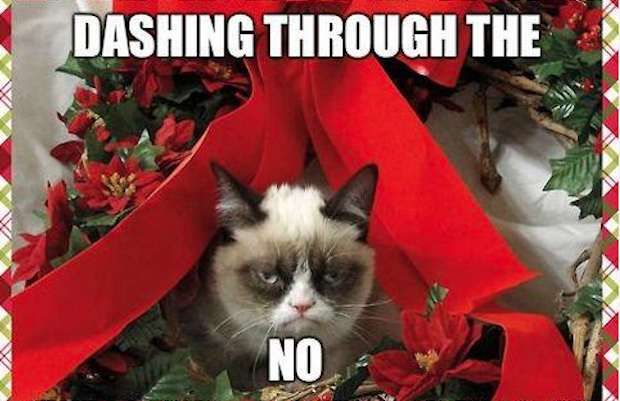 You don't have to be a grumpy cat this Christmas!
If you have last minute Christmas errands to run, we have a few tips and tricks for you. And while it does mean venturing off to the two worst places in the world just before Christmas - the mall and the grocery store - these helpful hints will ensure you are in and out with time to spare!
Not Enough Stuffing for the Stockings
Short on stocking stuffers, head to your local drugstore, like Walgreens or CVS. You can buy everything there, including mini toiletries, makeup, and candy! They will be much less crowded than Walmart or Target!
Baking? Who's Got Time for Baking?
Cookies are essential for Christmas but not everyone has time to bake them from scratch, especially if they are cooking an entire Christmas meal! Instead, get pre-made cookie dough you can just cut and throw in the oven. It is still semi-homemade, and that's what counts!
Can't Deal With the Mall
If you really can't handle walking around the mall, there are some great last minute gift options. These include gift cards, Groupon deals, and you can always order online and do in-store pickup. You will have to venture out, but you won't have to play bumper carts in department stores or elbow your way down an aisle.
Best Way to Someone's Heart is Through their Stomach
Need a last minute Christmas gift but don't know what to get? Food always works! A box of homemade fudge, a mason jar filled with hot cocoa mix, or even a basket filled with candy and/or dried fruit works perfectly! Boxes of sweets are a perfect last minute gift for unplanned gift exchanges.
One Person Too Many for Your Fancy China
You just got news - you are getting a last minute guest for dinner. Well, now you are one over your 12 person china set. Don't fret. Use your everyday dishes. The decor from the table will take away from what plates you use. And don't worry, everyone's plates will be so full of food, they will never know anyway!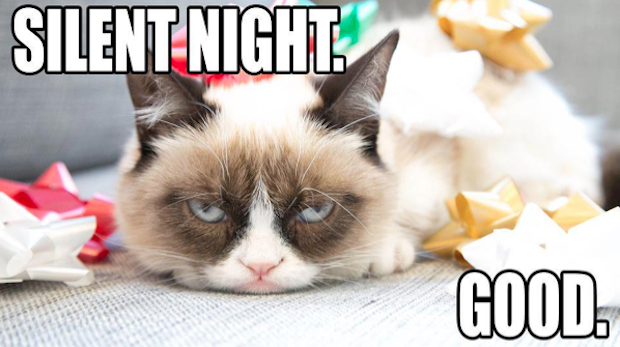 It's Christmas! Time to be Jolly and Enjoy the Holiday with Family, Friends, and Loved Ones!